Meet Our Team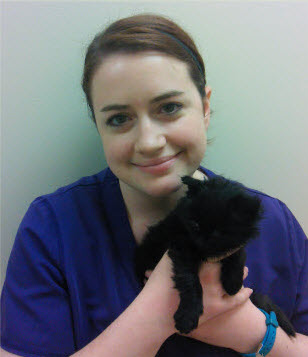 Sarah S.
Sarah graduated from the Macomb Community College Veterinary Technician program with an Associate's of Applied Science degree in 2008. She became a licensed LVT later that same year.
Sarah had worked for 5 years at a general practice veterinary clinic prior to joining AEC in 2011, and has stayed with emergency veterinary medicine ever since.
Sarah chose to become a veterinary technician because she has always loved animals and wanted to do something that she was passionate about. "The best part about my job is being able to help our patients, it is really rewarding when you get to see how happy they are to see their owners after they have been hospitalized with us and are ready to go home."
Sarah has multiple pets including 2 dogs (Daisy & Riley) and 5 cats (Charlie, Oreo, Raja, Alvin, and Banjo). Sarah is also a registered dental hygienist - she enjoys spending time with people and educating them on their health.