Meet Our Team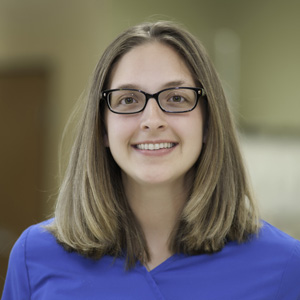 Dr. Sarah Schroeder
Dr. Schroeder has a Bachelor of Science degree in Biochemistry from Michigan State University and in 2014 also obtained her Doctorate in Veterinary Medicine from Michigan State University.
After veterinary school she completed a one year small animal rotating internship at VCA Advanced Veterinary Care Center in Fishers, Indiana along with several externships in exotic animal medicine prior to joining AEC. Dr. Schroeder is licensed to perform veterinary medicine in both Michigan and Indiana, and is a member of the MVMA, SEMVMA, IVECCS and AVMA.
Before attending veterinary school, Dr. Schroeder was very interested in pursuing research and became involved in veterinary medicine by caring for laboratory animals. Throughout veterinary school she spent her summers learning about laboratory animal medicine at several different institutions and helped gain a lot of veterinary and husbandry experience with exotic animals. She fell in love with emergency medicine during her internship, and has developed a passion for applying the knowledge she has gained from all different specialties of veterinary medicine into the fast paced ER environment. Dr. Schroeder is particularly interested in soft tissue surgery, ultrasonography, and case management.
"I love the diversity and the challenge that veterinary emergency medicine has to offer. You never have the same day twice! I am constantly gaining new knowledge and evolving as a veterinarian. I also love helping ease people through stressful times by providing them with the information they need to be engaged in the treatment plan we develop together for their pet."
In her free time Dr. Schroeder enjoys playing the cello, swimming, playing soft ball and reading Stephen King novels.